Projects / Pics / Le Riche restaurant
Le Riche restaurant
Alès - France
Specifier : Christophe Urtis
Interior designer : http://www.christophe-urtis.fr
In the emblematic place of the Alès City (France), the aim of the interior designer Christophe Urtis by renovating the restaurant concept "Le Riche" was to preserve the characteristic elements of the dining room while modernizing it so that it fits in the philosophy of the new Chef.
To create an outstanding effect, the architect chose DesignHeure lightings.
The chandelier 15 Grand Nuage White lacquered - Gold (custom finishes) is placed in the center, apotheosis, marry eras and sits the masterful effect of the room. Yellow and gold floor lamps from the same collection complete the lighting.
The monolithic blue wall gives the impression of being detached like a panel, an effect accentuated by the backlighting.
The light colors bring this feeling of volume and the gilding underlines the bourgeois mark of this environment.
During its first year of opening, the Chef Sébastien Rath obtained the title of "Maître Restaurateur", has integrated the association Culinary College of France which promotes the universal values of Gastronomy and was awarded "2 toques" by the famous gastronomic guide Gault & Millau which awarded the establishment the rating of 13.5 / 20.
Le Riche restaurant : www.leriche.fr/en
Photographer : © jonathan-vael.fr
See all projects / pics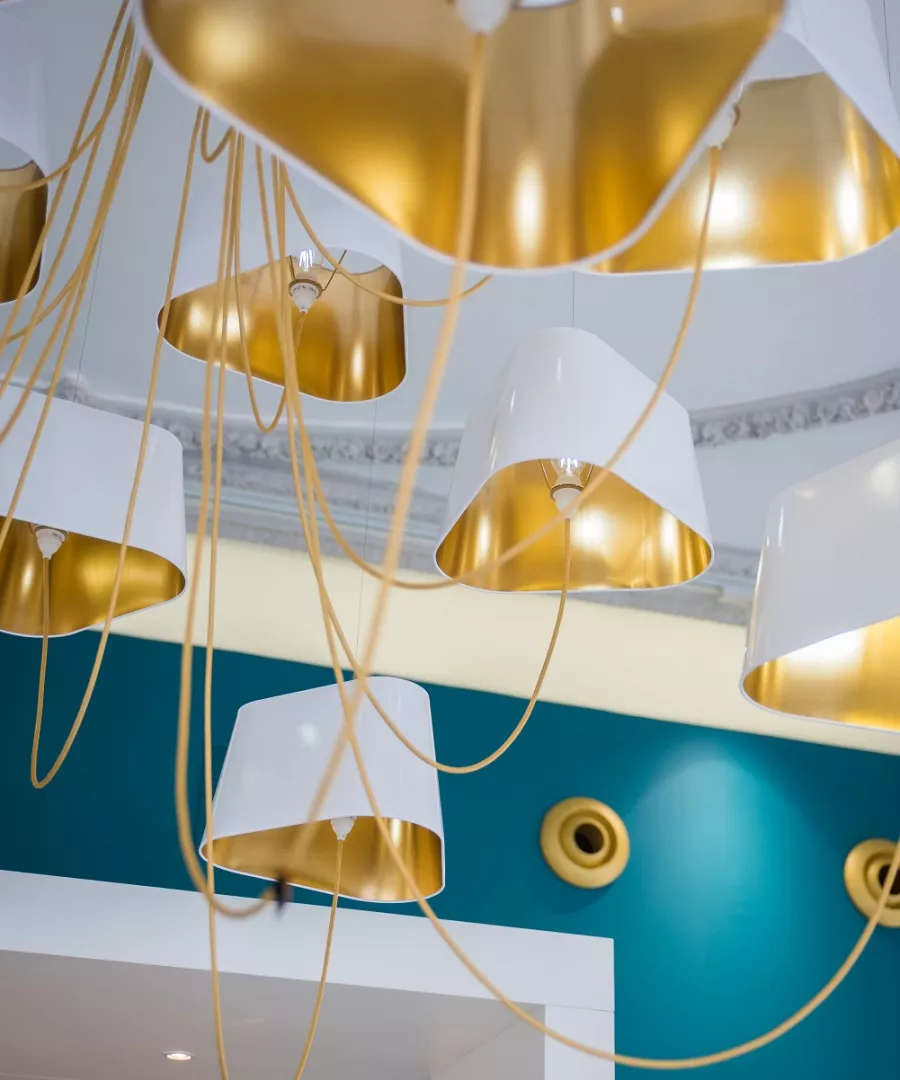 Products see on project