Company / Designers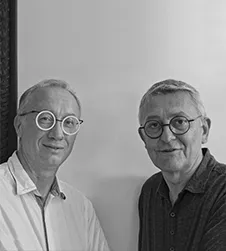 Part de Rêve
Industrial designers.
Part de Rêve design studio was created twenty-five years ago by the industrial designers Jean-Yves Guillet and Bertrand Letourneur. Teaching at the Ecole de Design Nantes Atlantique, they are keen to pass on their experience of technical objects, some of which have a humanitarian
purpose (medical, solar, water filtration). Over the last fifteen years, their encounter with the Oceania hotel group has marked a radical turn towards furniture design and interior architecture. They are entrusted with the overall design of numerous hotel projects, with a 360°
mission (interior architecture, furniture, signage, and logos).
Their signature: to tell hotel stories by creating unique and singular pieces of furniture that become architecture.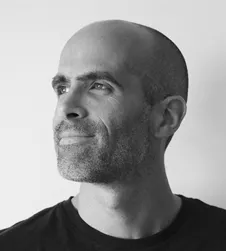 Frederic Malphettes
Interior architect and Designer.
After graduating in design and interior architecture at L'Ecole Bleue, he worked for many agencies during 12 years, such as Kristian Gavoille's one, where he was able to acquire solid skills and experiences in many areas (hotels, catering, scenography, shops, housing, etc.).
He also regularly develops projects in product design and works with publishers like "Compagnie".
Since 2017 he has been independent and offers his services in interior architecture and product design.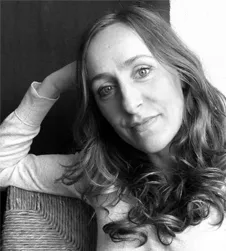 Jette Scheib
Product designer.
Jette Scheib studied Industrial Design at the University of the Arts (UdK) in Berlin. After graduation in 2005, she founded her own studio and has since been designing products for international companies, specializing in home accessories and lighting. From 2009 to 2011, Jette worked as a design teacher at the University of the Arts (UdK).
«I am inspired by nature and organic shapes, but also by people and everyday life. I am observing my surroundings, I study objects, people, people interacting with objects and each other. I collect aesthetic and technical information and then it falls into place.»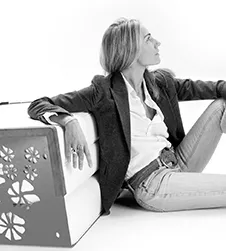 Emmanuelle Legavre
Designer and Interior designer.
Trained at the Fine Arts school, Emmanuelle choose to focus on design.
Contemporary chic, luxurious materials, elegant lines, astonishing shifts...
These are the components of Emmanuelle Legavre's style. In turn designer, sculptor or interior designer Emmanuelle Legavre draws universes and objects that reflect her energy and her passion for exceptional things.
She founded EL Paris in order to carry out projects that her resemble and respond to her requirement to the detail, and her sense of daring.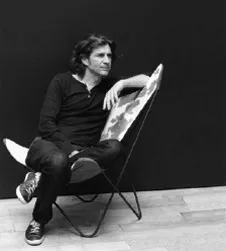 Kristian Gavoille
Architect and Designer.
A graduate of the School of Architecture of Toulouse. The meteoric encounter with the father of Design Philippe Starck, with whom he worked with for 5 years, allowed him to make a diagonal between the Architecture and Design.
He designs colorful, talkative, unexpected and offbeat smart objects. Everything he does is changing as in fashion, because he loves the transitory. His culture is the street. Here he picks his miscegenation, his nomadism.
Selected for a carte blanche at the Via in 1991, he was elected «Designer of the Year 1992» and will feature several of his collections at the renowned publisher Peter Studenmeyer founder of the gallery Neotu. Kristian Gavoille likes to tell stories...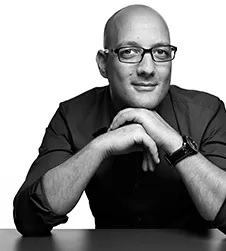 Davide Oppizzi
Lighting Designer.
In 2001, Davide Oppizzi establishes DCUBE design Light Spaces S.A. in Geneva.
In a constant search of pure and authentic lines, the same which are raising the object to a confidential, functional and timeless aesthetic rank, Davide Oppizzi dedicates his work in the art of light, the only able, according to him, to sublimate the materials he works on.
Davide Oppizzi's imagination, his emotional vision of the material and immaterial world, as well as his expertise in the fields of niche brings him on the international scene.
Prestigious worldwide brands, such as Chanel, Louis Vuitton or Graff, appointed him to create projects which reflects the deep link between the Human Being and the surrounding Nature, this Nature which feeds his inspiration at all times.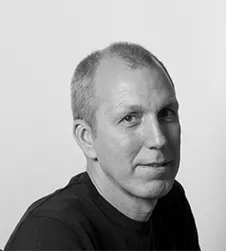 Hervé Langlais
Architect and Designer,
Trained at the School of Architecture of Normandie in Rouen, for over fifteen years he was the assistant of architect Paul Andreu with whom he worked with on the National Grand Theatre of China in Beijing and the Oriental Art Center in Shanghai. He has worked on interior design for private clients and participated in numerous projects with designer Kristian Gavoille.
Since 2012, he co-directs the Negropontes gallery where he annually displays a collection of objects and furniture, unique pieces in the purest tradition of French Decorative Arts.
His other works are published by Drugeot Lab, The fibula, LELABO design, D'Argentat and CVL.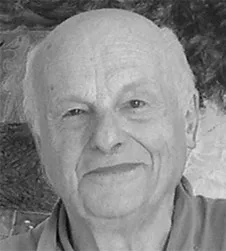 Raoul Raba
Automotive Design, Architecture, Lighting design.
Coming from Fine Arts and self taught designer, Raoul Raba is foremost a painter and sculptor. Consecrated by the «Grand Prix de Rome» in 1955, his multiple talent is revealed.
Automotive design and cooperation with Flaminio Bertoni in the Citroën's research department, where he distinguished himself by drawing the famous racy headlights of Citroen DS.
Architecture alongside Olivier Clement Cacoub, with whom he produced the impressive «Signal Skanes» and various decorations for the palace of President Habib Bourguiba.