Projects / Pics / Restaurants / Restaurant HABILE.
Restaurant HABILE.
Paris - France

This is the story of a meeting between Light and Gastronomy: the collaboration between DESIGNHEURE and the restaurant HABILE. and their founders.
At 16 rue de Lancry, two floors below the DESIGNHEURE showroom, discover designer Kristian Gavoille's Luxiole collection through the large bay windows of the HABILE restaurant.
For this project, the aim was to subtly catch the eye of passers-by, encouraging them to open the restaurant door. DESIGNHEURE designed and produced a unique lighting scheme.
The pendant lights Luxiole play with heights, textures and colors. With their shades finished in denim and gold interiors, they blend perfectly with the decor, giving the restaurant a recognizable and unforgettable style.
The LUXIOLE collection is available in wall lights, pendant lights, table lamps, floor lamps and chandeliers, with three sizes of lampshades. 4 standard and custom colors possible. Design by Kristian Gavoille for DESIGNHEURE.
See all projects / pics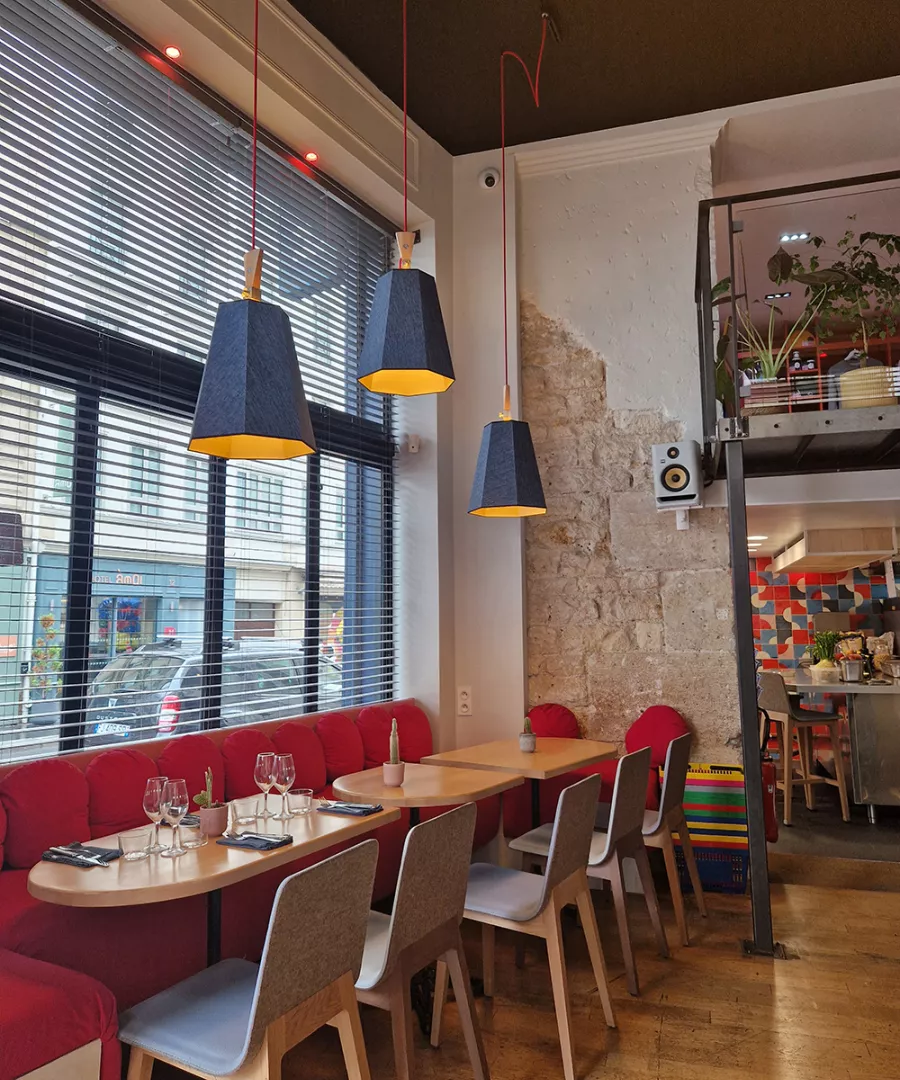 Products see on project