Projects / Pics / Residential / Private project
Private project
Neubois - France

Interior architect and photographs : Projart
The design and decoration of this beautiful and luminous house combines comfort and modernity in a warm atmosphere.
A chandelier 6 Moyen Nuage elegantly overlooks the living room area.

A black and white pendant light Grand Kimono naturally adorns the dressing room, as the masterpiece of Madame's wardrobe.
The Kimono collection is a tribute to traditional Japanese clothing, in a haute couture spirit, its 4 textile lampshades seem to alternately hide and unveil the light.
See all projects / pics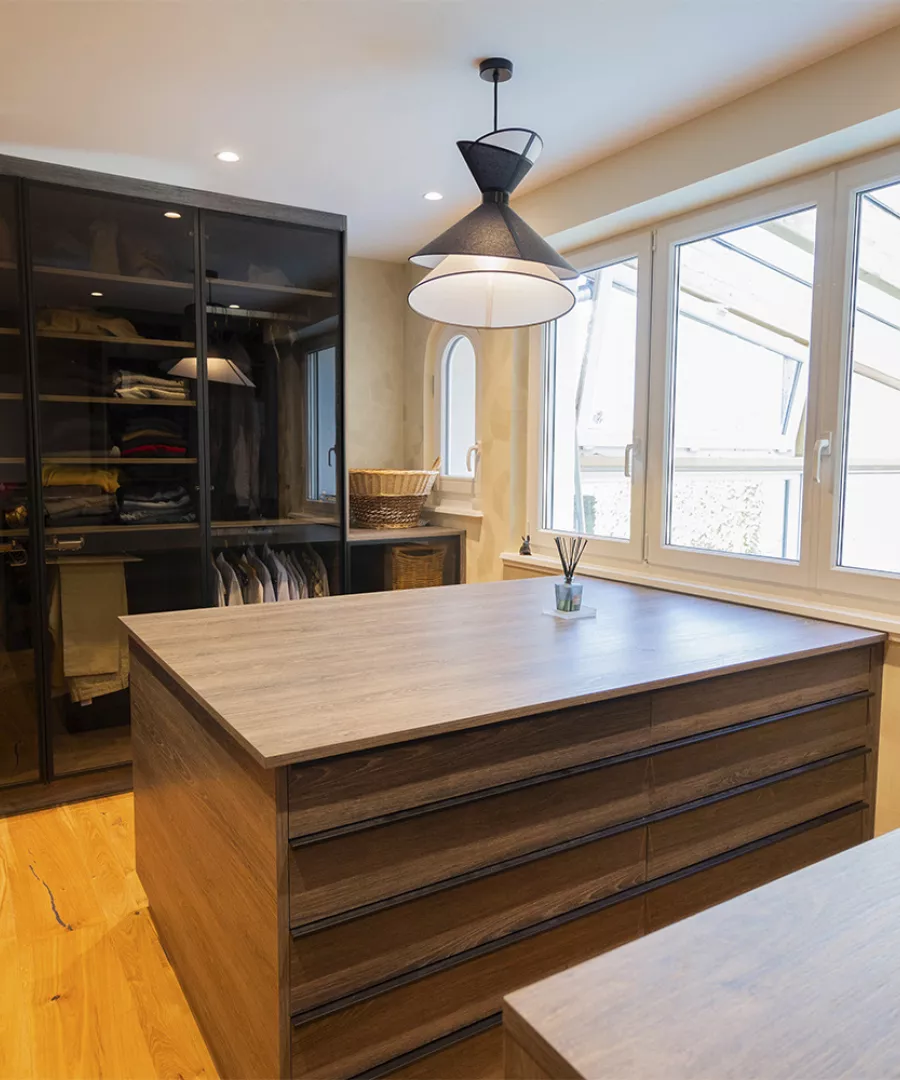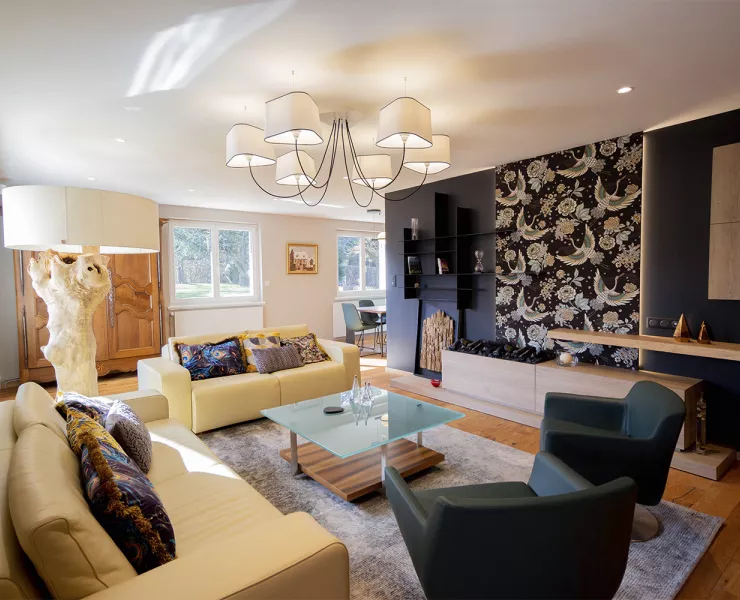 Products see on project