Projects / Pics / Restaurants / Restaurant Les Terrasses de l'Our
Restaurant Les Terrasses de l'Our
Our - Belgium

Crédit photos : dbcreation.be
The layout of this brasserie had to be just like our region: both simple and friendly.
The regional materials are straightaway selected : the wood, the stone and the chosen colors look like us.
The river flowing along the building naturally leads to the theme echoed in the brasserie and the bedrooms : organic patterns take shape on walls, furniture and accessories.
However, a flash of poetry was missing to attract the eye towards the sky and open even more the area… the ceiling is often "the poor relation" in decoration !
The wonderful Designheure's lightings give this possibility of livening up this space.
With delicacy but also a strong poetic presence, The Nénuphar lamps were specified from the very start of the project. It has been the main thread for this layout. Its design and colors brought this extra spark of spirit.
Organic shapes are the theme of this project. The close water gave birth to mirrors made with river pebbles. The impressive trees invented for themselves branch guardrails. Stones of schist dressed the floor... and the Nénuphar delicately took up the ceiling of the brasserie, with strength and poetry, to catch the eye and take us higher.
See all projects / pics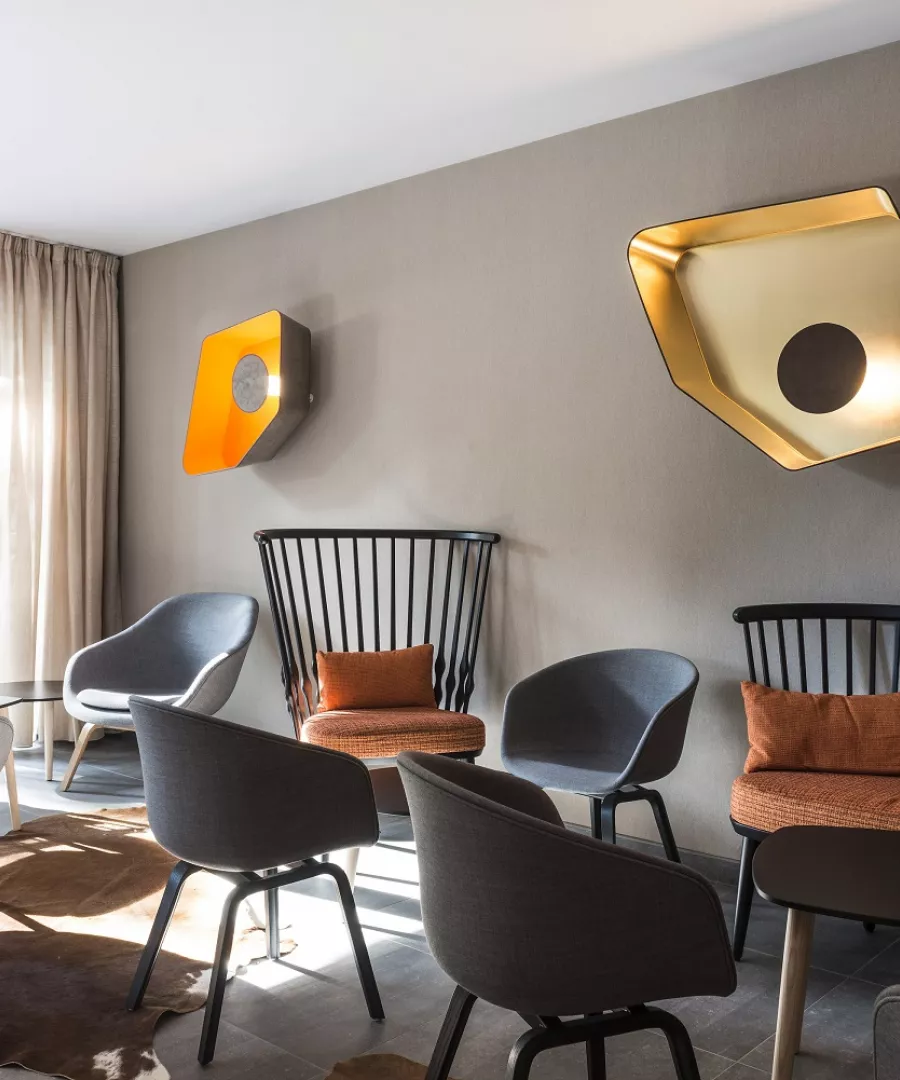 Products see on project