Projects / Pics / BNP Paribas - Part-Dieu agency
BNP Paribas - Part-Dieu agency
Lyon - France
Partner : If Contemporain
Specifier : Valérie Racanière
http://racaniere-architecture.com
BNP Paribas inaugurated on October 5, 2017 an innovative digital agency for all its customers. Located in the building Silex1 with bold architecture, the agency 150 Part Dieu aims to be a friendly place of exchange and information, open to innovative initiatives and to all audiences.
The architecture of this new agency concept has been designed to be resolutely innovative for the customer experience, combining warm welcome and working areas, exhibition space and conferences.
From the entrance, the visitor is attracted by the height of the chandelier Grand Cargo, visible from the outside, which bring a contemporary spirit and very graphic lines to the whole area.
In this perspective, the Nenuphar trio wall lamps, arranged like a gold-plated painting on a blue wall, highlight the perspectives of this open space. The floor, which mixes materials, forms and sought-after colors, acts like a "trompe l'oeil" guiding the customer.
See all projects / pics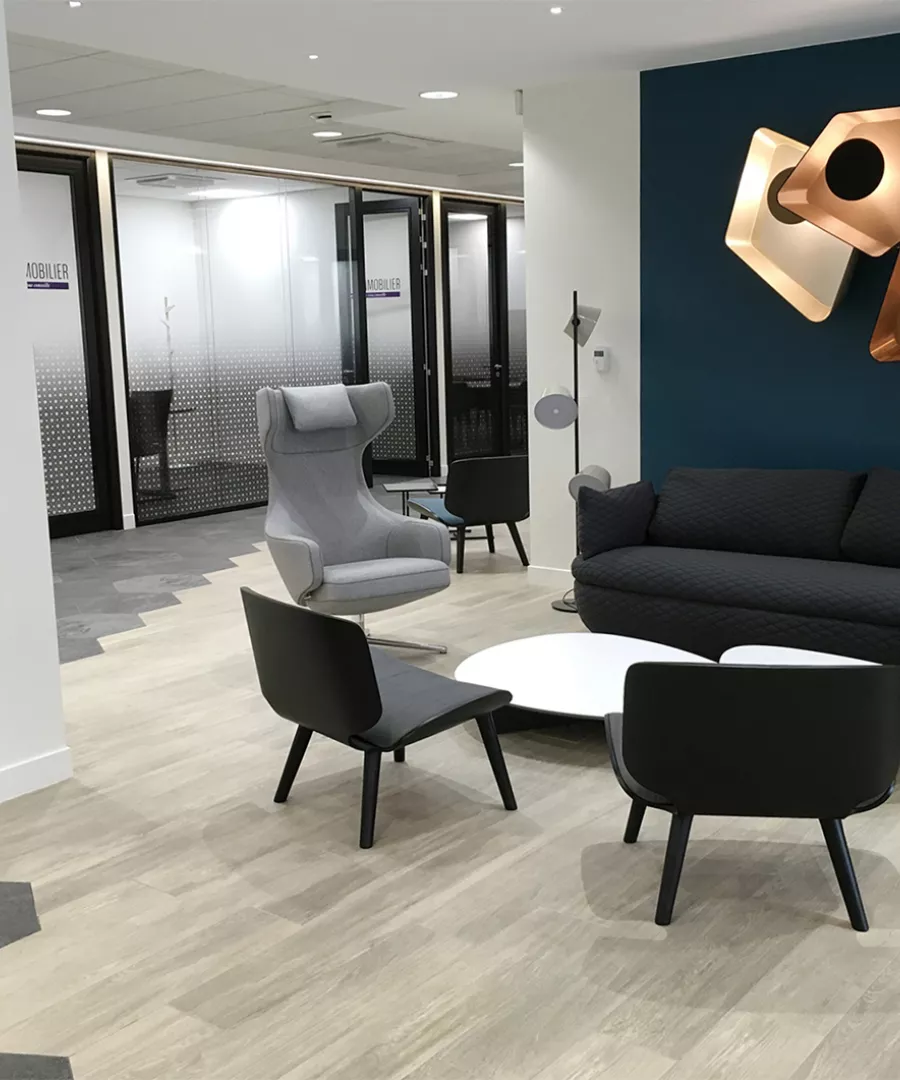 Products see on project