Projects / Pics / Hotels / Le Palace de Menthon *****
Le Palace de Menthon *****
Menthon - France

Architects : Patriarche
Photographers : ©Jean-Marc Favre
Photographers : ©Florian Pelleat
"Between the lakes and mountains, Le Palace de Menthon, a 5-star hotel on the banks of Lake Annecy, continues to carry on writing a beautiful story that dates back to the beginning of the last century.
This charming hotel, renovated by Patriarche agency, built in 1906. Recognisable by its imposing facade, typical of 20th century palaces, combines tradition and modernity, facing landscapes only to be found in the Alps.
Nestled within Menthon Saint-Bernard in Haute-Savoie, this architectural jewel is illuminated by the suspensions Trio Fleur de Kaolin (manufactured in partnership with Haviland), inviting visitors into a contemplative environment, promising an exceptional stay to anyone enters the doors of this historic place."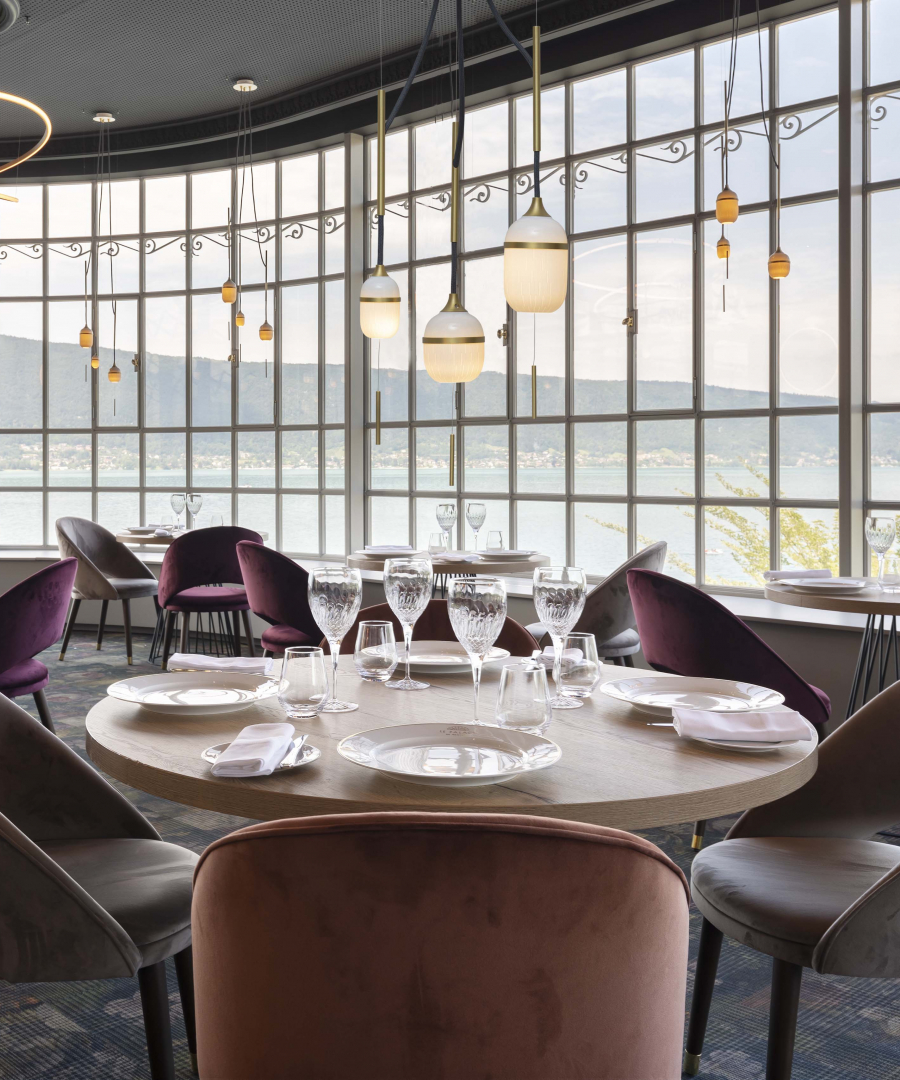 Products see on project