Size adjustment
The flexibility and freedom of installation with our chandeliers and pendant lights offers designers many possibilities to express their creativity.

In the technical data sheets available on our website and in the catalogue, you will find the recommended models according to ceiling heights. Our team will help you to choose the most suitable model according to the ceiling height, the desired diameter and the below passage height.

The information requested our checklist will allow us to adjust the chandeliers perfectly to suit the space. Please fill in the information requested in this document, this will allow us to calculate the length of cord and cable required for your space and to calculate the corresponding budget.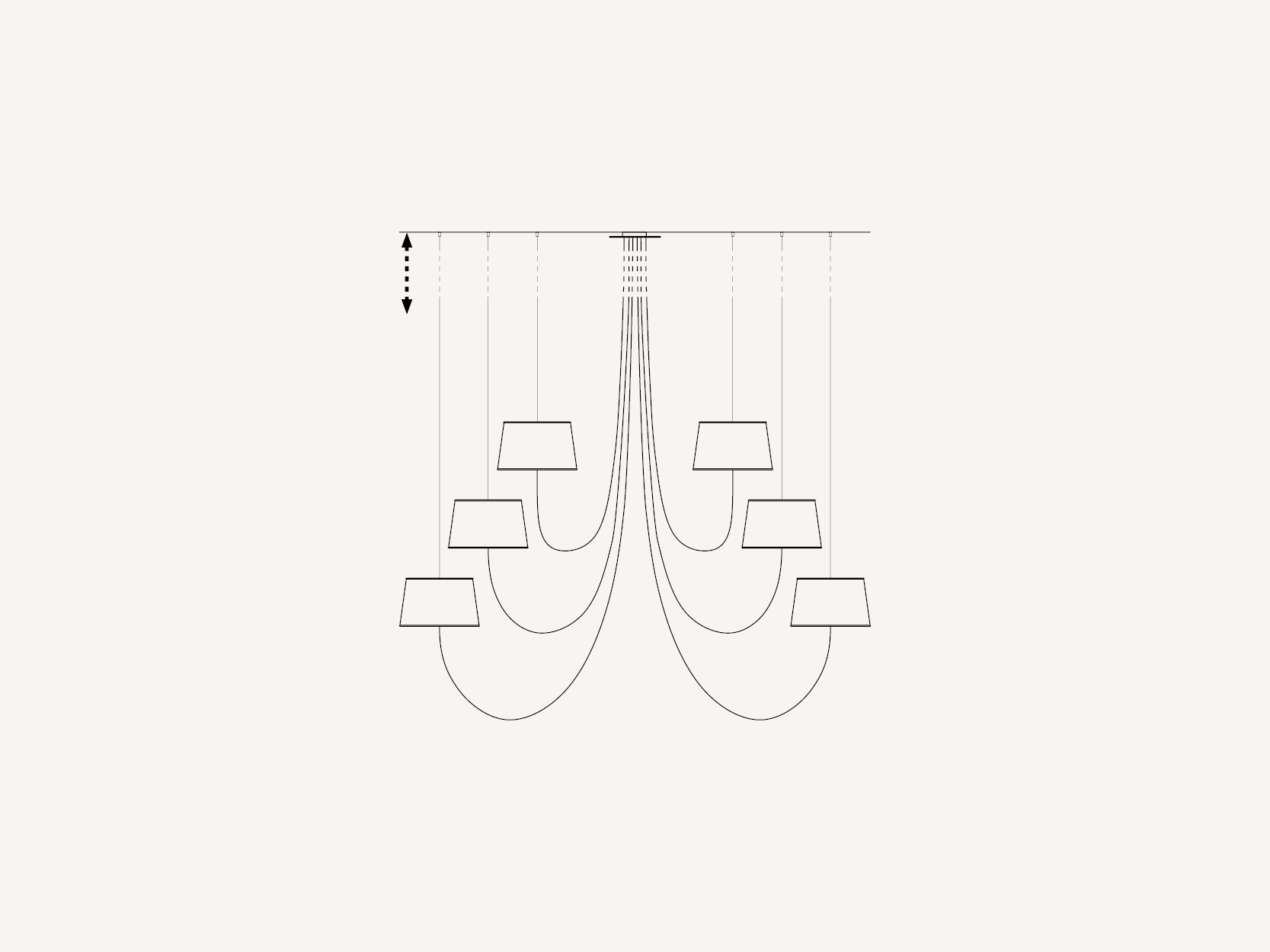 Classic configuration: Height adjustment
In a classic configuration as presented in the catalogue, our products will be adapted to the space, this service is an integral part of our offer:
Lamps and floor lamps: Cord lengths can be increased beyond the standard or reduced especially for the hotel industry.
Chandeliers and pendant lights : Their cord length depends on your ceiling height, the desired passage height and the use of the space.
Our workshop can adjust cord lengths:
The reduction of cord is a service included in the price.
The increase in the cord length is an extra service and cost.
Site specific installations or destructured
Do you have an atypical space? A sloping ceiling? A high ceiling? A staircase to dress up? A lobby to make unique?

Our team of architects and designers will assist you in your preliminary project by integrating our products into your plans, adapted to your specifications (colours, materials, design), while restructuring them to fit perfectly into your space.

The specific implementation package includes the following services:
We will create 3D model proposals for you.
Once your plan has been validated, we will manufacture your customised light in our workshop, labelling each module visible on the plan provided.
We will provide you with a custom installation manual, including the specific dimensions of your project.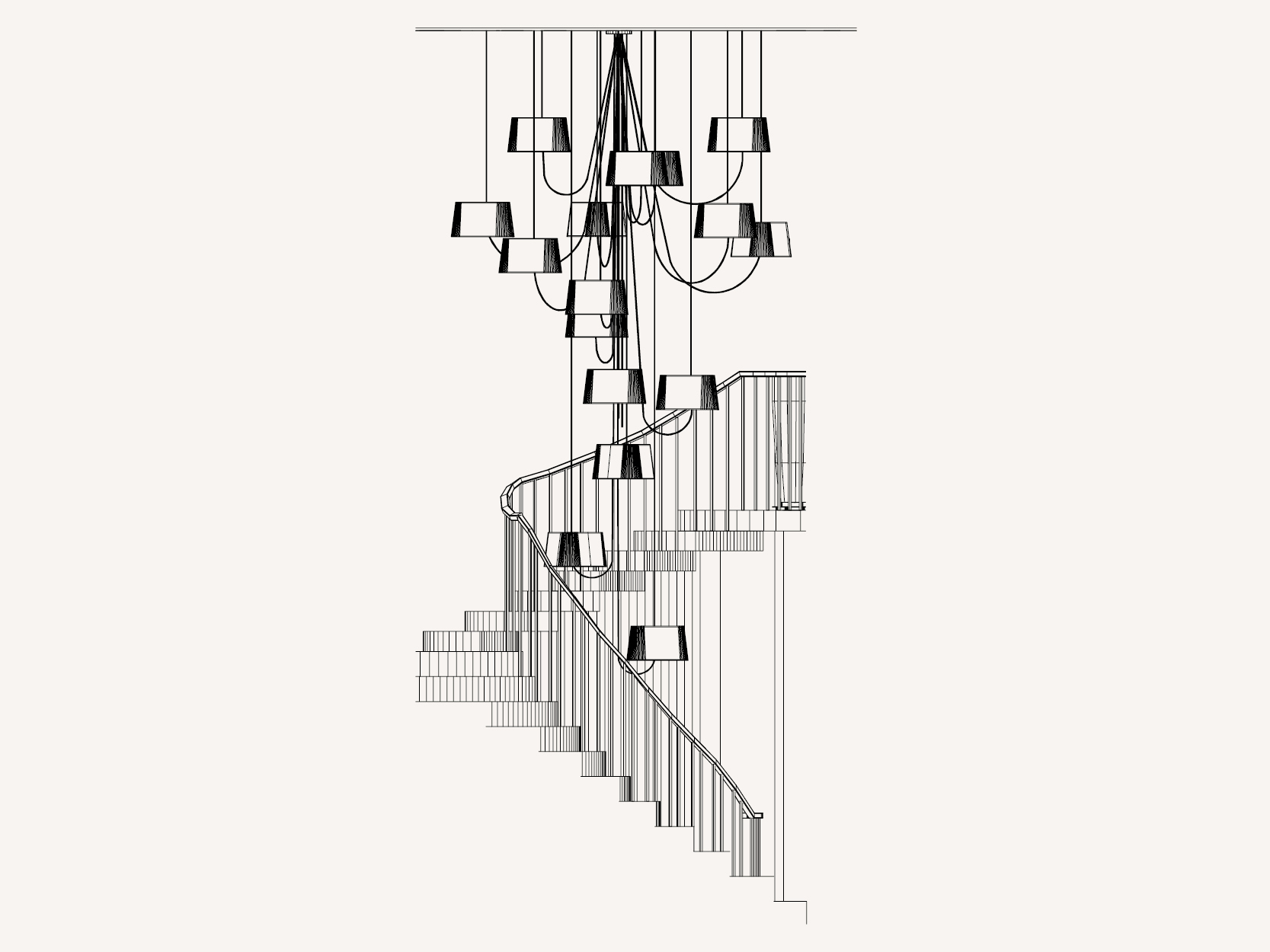 To know the price of our different services, please ask for a quote at :
Tel : +33 (0) 4 67 53 99 63
For all requests for quotations for chandeliers or pendant lights, please fill in the dimensional checklist opposite and return it to us so that we can calculate additional lengths and/or draw up installation proposals for you.